Tri-State Solar Services
Solar Panels in New York, New Jersey and Connecticut
We're proud to say that our momentum is our driving force
Hundreds of projects achieved.
Hundreds of satisfied customers.
Referrals that help us reach out farther and farther.
"Tri state solar has completed my job with great results. 68 panels in September installed with 185 KWH a day in May is amazing. I had LG panels placed on my roof. The job was clean, professional and as best as it could be. Thanks Tri state team!!!
Great Job!!!!"
~ Figaro Junior ~
Enrique Ruiz Mateos
September 6, 2023
Ben and his team were fantastic to work with. Our house has a very complicated roof but they were able to work around it and find the best possible layout for the solar panels. Some other companies didn't even bother trying to do the analysis. The whole crew was extremely knowledgeable, professional and polite. They were even very careful about the looks of the installation ensuring that wires were not visible and that everything was set up as tidy as possible. Great experience and great value.
Ben's team is very professional and flexible. Ben made every effort to please the customer. Highly recommended!
Tzvi Schonfeld
January 24, 2023
It's been a pleasure working with Ben and his team!! Would highly recommend his services.
Keith Russell
January 24, 2023
The tech was great explaining the system updates and installation of the new inverter went smoothly!
Aryeh Pomerantz
January 12, 2023
I had been debating for months whether to go solar. I contacted a few companies including Tri State Solar and got some proposals. My wife was less than enthusiastic about it. She didn't think it would look nice and thought the savings wouldn't justify ruining the aesthetics of our house. During the entire few months period, Ben Stern from Tri State Solar was patiently available to answer all our questions. He revised his proposal numerous times to accommodate our requests, while never, ever, being even the slightest bit pushy. Everything was always with a smile. He also worked with us to give us a very competitive price. In the end, we went with Tri State and we are very glad we did. Although Ben is very knowledgeable, the few times that I asked him something he didn't know, he humbly acknowledged that he needed to research the matter, which he did. The installation went very smoothly, and the workers were very courteous and neat, cleaning up every day during the installation. Surprisingly enough, that and the way they designed the system ended up winning over my wife who had somewhat reluctantly agreed to go ahead with the project. The system has been in for some time already and although I have already paid in full, Ben and his team are still very responsive to all my questions and are making sure that I am able to get the full benefit of the system and the monitoring software. I have found Ben to be an honest, responsible, knowledgeable, professional, whose word is his bond and who is an absolute pleasure to deal with. I can comfortably say that I highly recommend Tri State Solar and would without hesitation use them again if I had the opportunity.
Just completed my install recently Ben and his team very Profesional would defenetly recommend them the install crew were very friendly and explained the whole process while installing.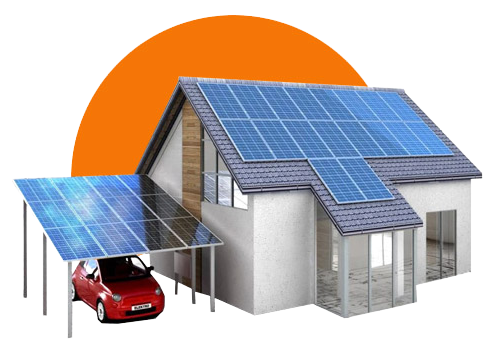 Our team is unique and diversified. We use our collective expertise to share our solar-related knowledge with each other and our clients. With our team focus on service and quality, we can ensure that each of our valued customers is investing in the long term.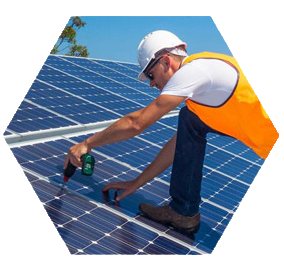 Trust the Tri State Solar family to be there for you and your family. Tri State Solar has many years of experience. We're equipped to provide you with high-quality installations and top-notch service.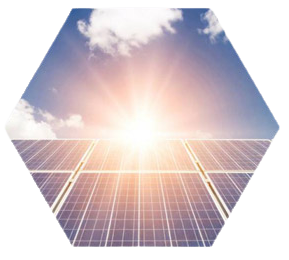 We will provide your friends and family the same amazing process we did for you. The best part is you get a referral check, when they sign up.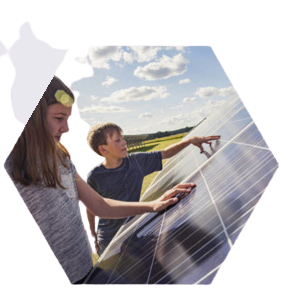 Solar is a financially and environmentally sustainable energy source. You can stabilize your electric costs and protect the planet by harnessing the sun's rays.
WE WOULD LOVE TO HEAR FROM YOU, GET IN TOUCH WITH US.
Have a question? We are here to help. Send us a message!
Solar energy can lower your cost of living, protect the environment and improve your quality of life. Get control of your electric bill with a no-cost solar installation. Schedule your discovery session today and see why so many home owners are going solar with Tri State Solar.
Take control of your electric costs and gain peace of mind.***
Energize your home with a cleaner, more affordable energy source.
Reduce your carbon footprint and preserve the environment for generations to come.
***Individual savings will vary based on your utility rate, energy consumption habits, solar system equipment installed on your property, tax incentives eligibility, weather, and other factors. Individual savings estimates are based on your solar energy production, your solar KWH rate, potential tax incentives, your utility KWH rate at the time of purchase and projected increase in the utility rate(based on historical data and national averages). Estimate do not take into consideration other changes in utility rates. Such changes could affected your overall estimated savings.
Tri State Solar does not guarantee savings